Almighty Lord Questions Believers about the Rohingya Muslims!!
بسم الله والصلاة والسلام على رسول الله
In a bid to arouse the consciousness of those whose consciousness is apparently dead, Allah subhanahu wa Ta'aala questions Muslims on being silent while witnessing oppression, sin and injustice.
And when you read this ayah, your heart will prick as it is a straight question being asked by the Almighty Lord to every Believer in the backdrop of the ongoing Rohingya extermination, genocide and humanitarian crisis. 

"And what is [the matter] with you that you fight not in the cause of Allah and [for] the oppressed among men, women, and children who say, "Our Lord, take us out of this city of oppressive people and appoint for us from Yourself a protector and appoint for us from Yourself a helper?"
Surah An-Nisaa 4:75
Listen to the recitation:
May Allah awaken the conscience of the Muslim world.
Read from the latest news coming out vis-a-vis the genocide of an enormous magnitude.
If you have any worth reading and sharing article/news report/video etc. do share through the comment section.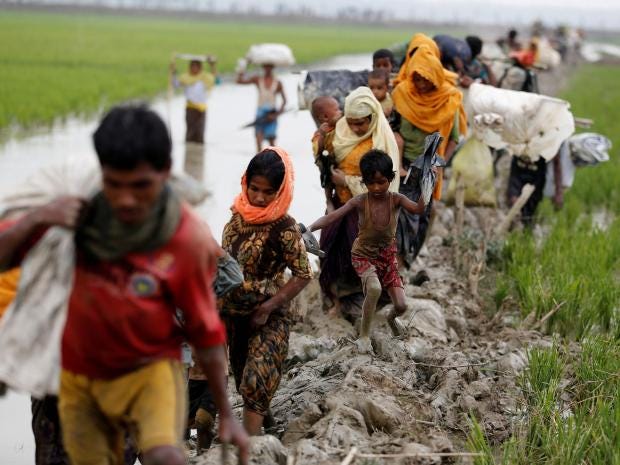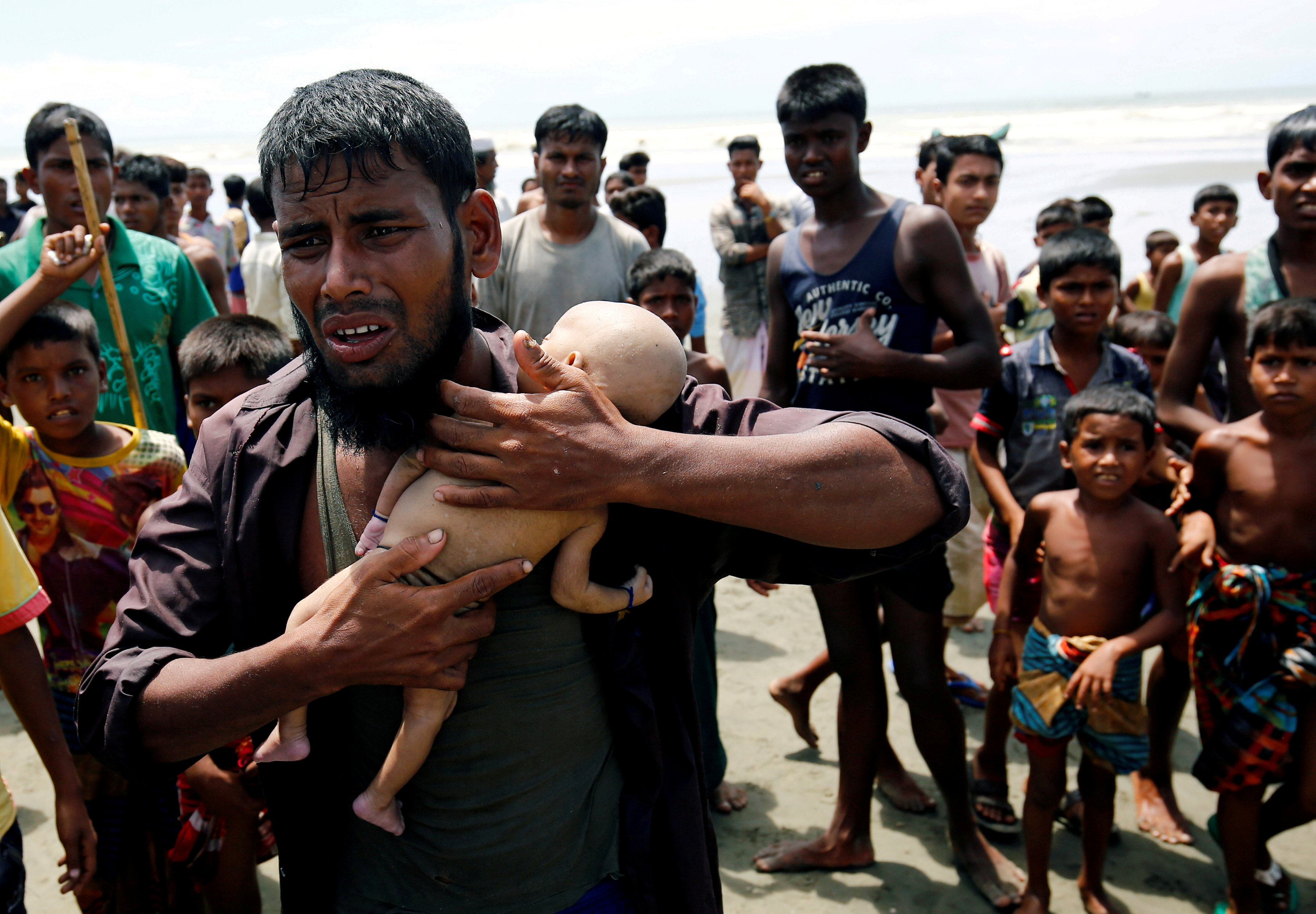 Your Creator Questions:
"And what is [the matter] with you that you fight not in the cause of Allah and [for] the oppressed among men, women, and children who say, "Our Lord, take us out of this city of oppressive people and appoint for us from Yourself a protector and appoint for us from Yourself a helper?" (Al Qur'an: 4: 75)
1 Comment »
بسم الله الرحمن الرحيم

Qur'an Glossary

Qur'an - Mus'haf

Hadeeth & Sunnah Books ALL IN ONE PAGE

Starter Packs

Qur'an Learning Interface

"Way to the Qur'an"

Chapter Introduction

Thematic Commentary

Tilawah, Reciting the Qur'an

Recitations with Translations

Audio Recitations

Best English Translation

Other English Translations

Tajweed, Recite Correctly

Aid to Memorization (Hifz)

Du'aa: Khatmul Qur'an

Learning Qur'anic Arabic

Word for Word by Muhammad Mohar Ali

Word to Word by Dr.Shehnaz and Kausar

Qur'an Dictionary by Abdul Karim Parekh

Useful Qur'an Dictionaries

Qur'an Software

Understanding Salah

Du'aa (Supplications)

Spiritual Healing

Tafaseer (Commentaries)

Tafseer Ibn Kathir

Tafseer of the Last Tenth of the Qur'an

Tafheem al Qur'an

Tadabbur al Qur'an

Ma'ariful Qur'an

Reference Resources

Linguistics

Qur'an Word Search

Children's Resources

Links related to Qur'an & Modern Science

Links to Qur'an Page

My other blogs
Assalamu Alaikum!

Welcome! ما شآء الله / الحمد لله
هذا من فضل ربّ This is from the Blessings of my Lord. May Allah put barakah in what He's given Us.  اللهم بارك لنا فيما أعطيت

YasSarNalQuR'aN

All Posts, category-wise ↓

All posts, month-wise ↓

Treasure Hunt

TOP POSTS alhamdulillah

Qur'an Images & History

Know Your Sajdah

Qur'an Translations

NOTE: The above ↑ translations are in PDF files.
For Online Translations in:
Bangla, Czech, Farsi, Finnish, Italian, Japanese, Malay, Maranao, Norwegian, Polish, Swahili, Swedish, Tamil, Tatar, and Uzbek, Please VISIT quran.com/1

Hadith Resources

Alim Software

Mobile Phone Softwares

Plug-Ins

↑ Al Quran for MS-Word. This software will add a new menu "Al-Quran" as Add-Ins to MS Word.
BENEFIT: You can easily insert an ayah of the Qur'an or its translation to your word file, InshaaAllah

Arabic Learning Resources

Arabic Keyboard

Popular Arabic Fonts

Other Useful Links

PowerPoint Presentations

What Readers Say..

Pages

Recent Posts

Top Clicks

Tags

WOW, MashaaAllah!

Word2Word by An Aspiring Muslim Sister

Reminder b e n e f i t s :)

Knock, and it will Open!

To know what this du'aa is about, keep the cursor on this image.

Thank You :)